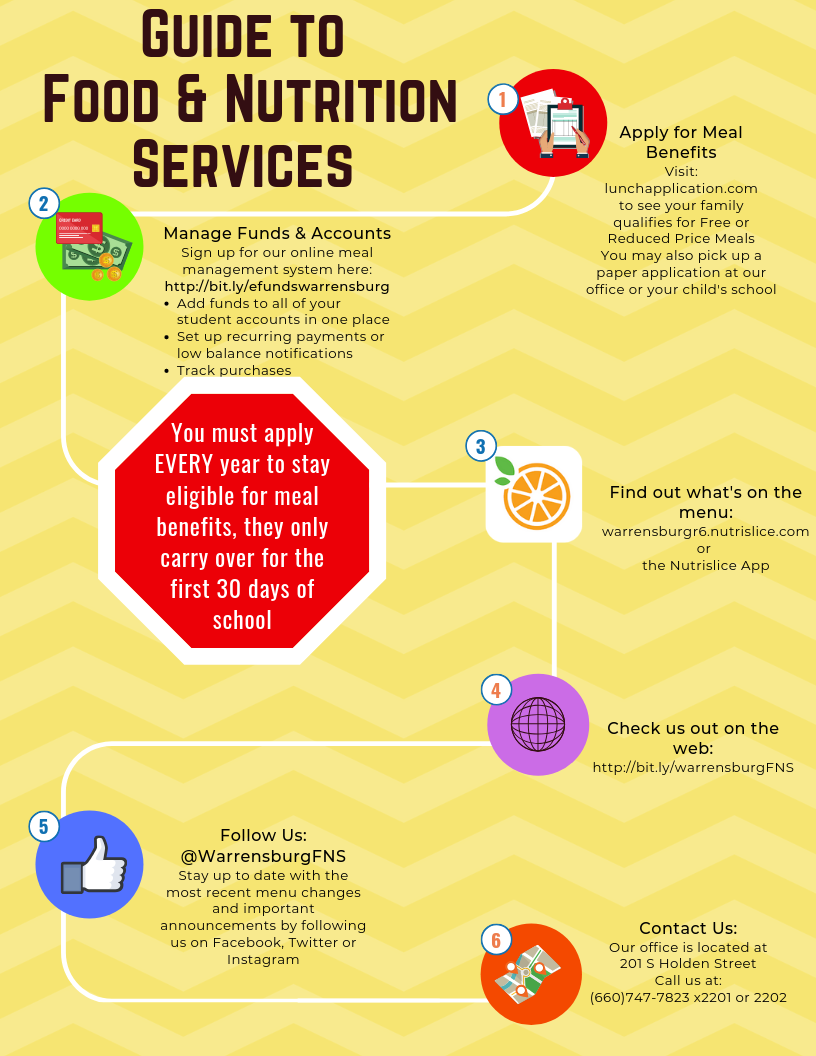 Nutritious, hot breakfasts and lunches are available to students wishing to purchase them. This can be done on a daily, weekly, or monthly basis. Children may also bring a lunch from home. Lunch menus can be found here or on the Nutrislice app. Free or reduced-price breakfasts and lunches are available to those families meeting federal income guidelines. Additional food items (fresh fruits, vegetables, juices, or milk) will be available as choices or additions to lunch or breakfast. Children who bring sack lunches may also purchase these items.

Click here to Purchase Meals Online
Students are not allowed to share or exchange ANY food with other students in the lunchroom. This rule is for health reasons. We strongly discourage students from bringing soda pop in their lunch boxes. It is not a nutritious beverage, there is usually too much to drink during lunch, and it has to be poured out.
Students eat in the cafeteria during their assigned lunch period and are supervised by cafeteria aides. Good table manners are expected. Parents are welcome to eat lunch with their children.
If you have any questions please contact
Laura Hills @ 660-747-6013 ext. 4031 at Ridge View

Or
Liz Tarr (660)747-7823 X2201 Food Service Director

Meal Prices Daily
Breakfast $1.85, Reduced $0.30
Lunch $2.80, Reduced $0.40
Extra Milk $0.50